Innovation Library

Examples of our latest projects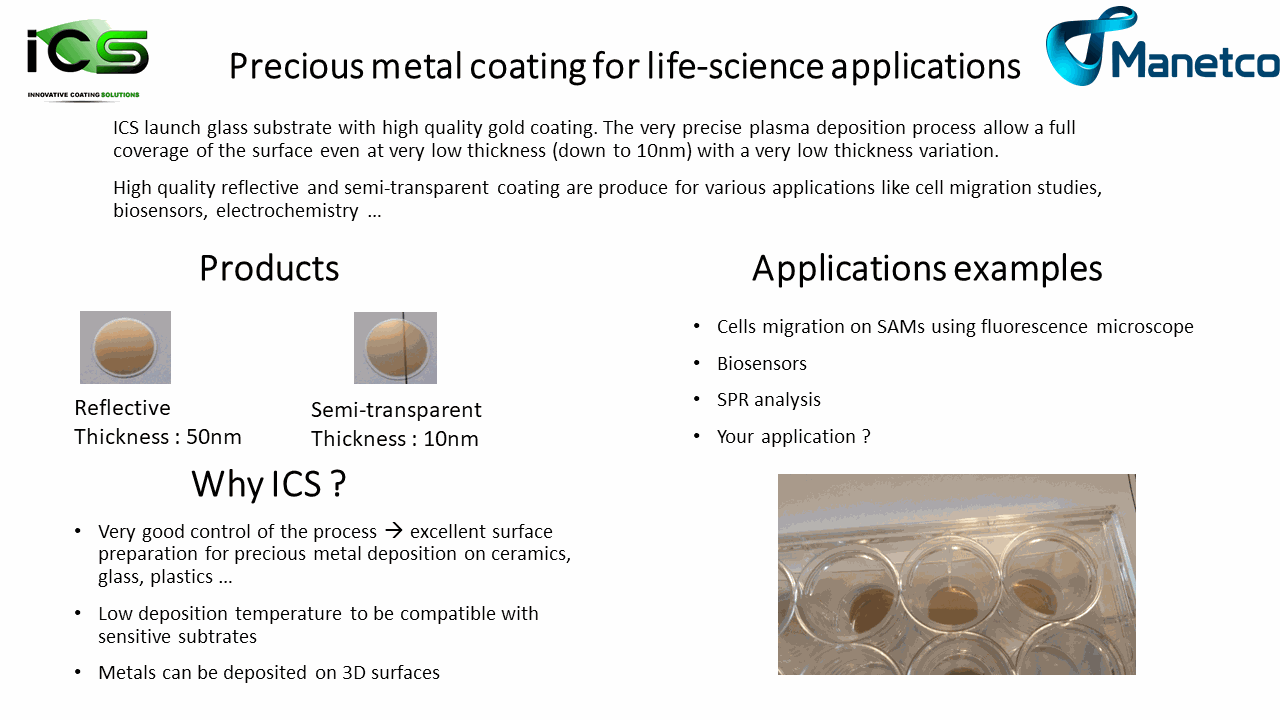 High-
quality gold coated substrates for physical and life-science
Gold-coated glass and quartz slides
A reflective and semi-transparent coating
High control of the layer quality
Covering layer even at a very low thickness (down to 10nm)
Thickness variation < 10 % from batches to batches
Small scale static-mixers

Pharmaceutical and fine chemistry industries transform their batch process to continuous. This transition is also known as process intensification or flow chemistry. This transition present important challenges in order to find static mixer adapted to the very small scale used in these new processes. Thanks to additive manufacturing, 3D printing, technologies, we develop and fabricate new mixing solutions easily adapted to the production process with materials (stainless steel, ceramic...) adapted to the chemical industries. This video shows the first tests for this new mixer showing good resistance to pressure and compatible with Swagelok connectors.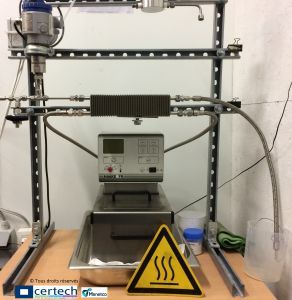 Equipment for process intensification
Certech is working on process intensification. This methodology in the world of production processes makes it possible to improve safety, efficiency and performance in the production of chemicals, pharmaceutical compounds... We collaborated with Certech on the development of a new tool for this emerging application for which there are very few solutions on the market.

Our role was to propose, with Certech, a first design. Then, we identified a portfolio of competent service providers to manufacture the equipment either for applications to handle aggressive products or to give it resistance to high temperatures.

Certech's role was to optimize the reactor for the targeted application in terms of three-dimensional characteristics, fluid dynamics and material selection. A first printed stainless steel heat exchanger is currently being validated by Certech.

More information on the project by clicking here.

Custom reactor by additive manufacturing
As part of their research, Meurice R&D has developed an original technology based on the principle of cellular encapsulation for bioleaching applications. For laboratory testing, they had to create a new type of reactor that did not exist on the market and was quite complex to manufacture. They therefore chose to manufacture it by additive process.

We helped them adapt their reactor drawings so that it could be manufactured in 3D. Then we helped them find the right subcontractor to print their reactor.
More information on the project by clicking here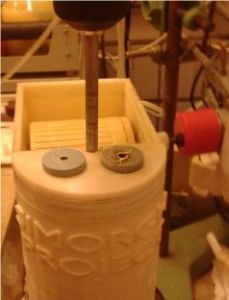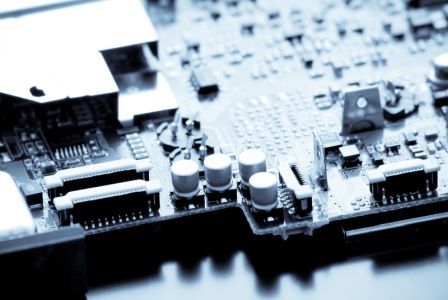 3D printed covers - Electronic cards
Thelis, design office in electronics needed custom-made covers for the tropicalization phase (application of a protective varnish to resist humidity) for the production of very small series of electronic boards. They therefore had to find the solvent-resistant material used in the varnish and the technology to produce a very limited number of parts.

We helped them identify the most solvent-resistant polymeric material, as well as the subcontractor offering the parts manufacturing technology adapted to the small series required. In this case, additive manufacturing by powder sintering was the most robust solution.