We transform your technological ideas
into a reality
Manetco helps industries to create or implement innovative technologies.
Industries need to develop more effective, more ecological and more secured processes, and they need to accelerate their transformation with new technologies.

We help your teams to develop disruptive equipment for your lab or for your next generation production process.
We design and prototype the adapted equipment or we provide specific parts to build your own set-up.

Innovative technology
We provide technical advices and support to decision-makers to better understand and test disruptive technologies for innovative production processes or lab digitalization.
#Additive manufacturing #Microfluidic #Flow chemistry #Lab of the future

More Details
Custom equipment

We go through the entire process with our customer: from the idea, the prototyping steps to proof the concept and, finally, to the validation and the construction of the robust equipment.

More Details
Design and manufacturing

Researchers and engineers who invent or develop new production processes or new lab equipment often need specific components which are missing on the market. We help them to design and manufacture specific part adapted to their application.

More Details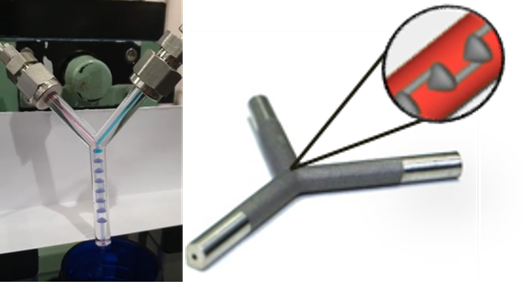 Custom static mixer for flow chemistry applications

We designed and manufactured custom static mixers for various complex continous mixing process. nano-emulsions, low shear, flash chemistry, nanoparticles synthesis, efficient mixing for liquid/liquid extraction...

Design and production of a locker for a biopharma tank

Based on a sketch from a customer, we create a custom locker for the bottom valve of a biopharma production tank. We used iterative process functional prototypes until the validation of the design and we produced the parts.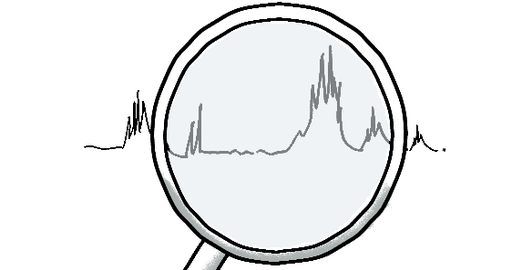 Sensor development for automated liq/liq extraction

We developed and tested an electrochemical sensor to detect in real time the interface between two phases to separate them automatically during a liq/liq extraction process. A prototype of the set-up has been created to test the working principle.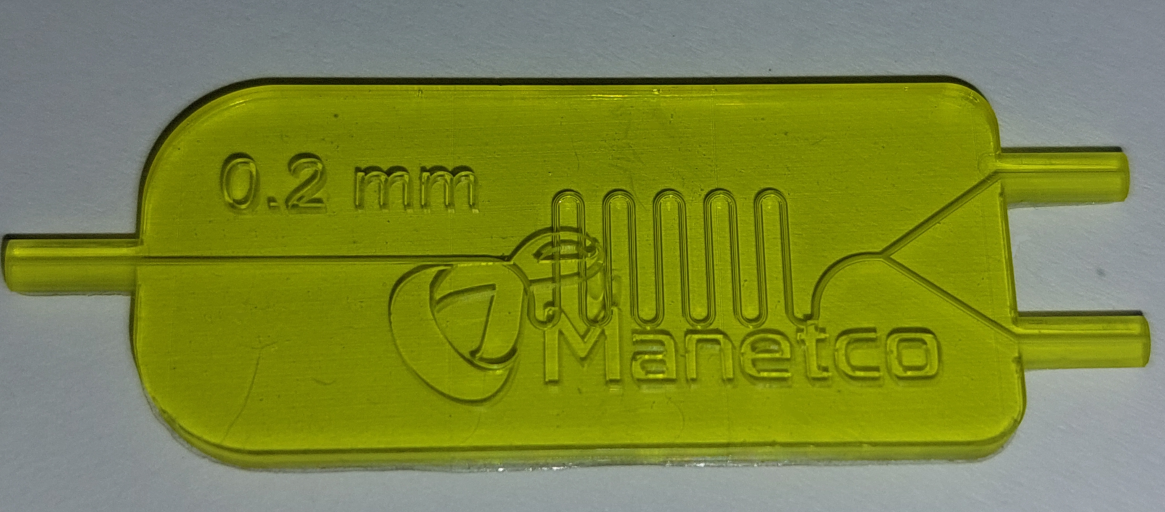 Design and produce microfluidic chips and micro-mixers

We investigated innovative micro-manufacturing technologies to create plug and play microfluidic chips with outstanding surface qualities and channel as small as 50 microns in biocompatible polymer, stainless steel or ceramic.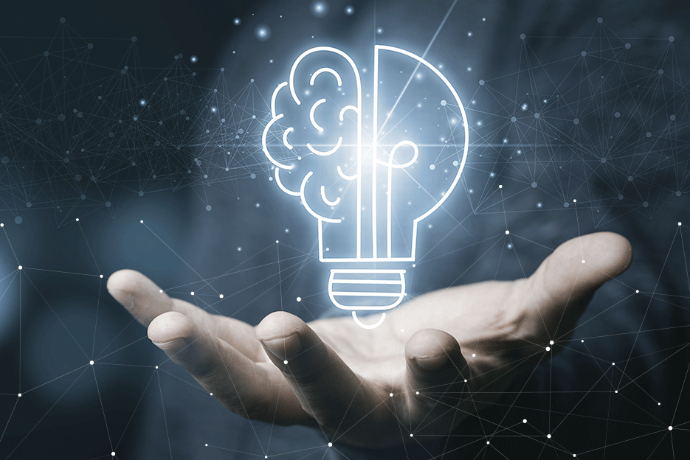 Your Project ?



Do you want to discuss about your next challenge ?

Contact us, we will be happy to assist you !

Your Dynamic Snippet will be displayed here... This message is displayed because you did not provided both a filter and a template to use.